Why work with us?
Through years of excellence in the field, we have made a name for ourselves. Thus, at Rohan, you will be the frontlines of innovation thanks to our cutting-edge technology, empathetic engineering and a transparent ecosystem. It is a place where your ideas can find a voice.
We love what we do
Rohan Group stands on the strong foundation of passion. We love what we do and hence, we naturally strive for the best. How we build is as important to us as what we build. Working with us means becoming a member of a team whose projects are celebrated for decades for their high standards and meticulous attention to detail.
Work with us, not for us
With a strong emphasis on collaborative problem solving, at Rohan, one needs to be a go-getter to thrive. There is an open-door culture which means that each level of management is approachable; all cabin doors open to ideas and initiatives, at all times.
You learn, we all grow
Each employee has an individual growth journey mapped out for them and continuous learning is at the crux of how we keep delivering best quality to not only our clients, but also our team. There is a system that ensures that each employee has an Individual Development Plan (IDP), so that each one's learning and growth never stops!
Not a dull day
All work and no play can make for a dull environment; not at Rohan though! A rainy day at the office can spontaneously become a chai samosa party with the team; a lazy Friday afternoon can become exciting with a table tennis, cricket or a Volleyball match. The work culture at Rohan makes space for lighter moments so that there is rarely a dull moment at the office or site. Dedicated events and trainings are planned for the leisure and learning of everyone at ROHAN. Sports days with enthusiastic team sports, spaces for personal experience sharing and a buzzing celebration for every festival are just some of the things that happen here!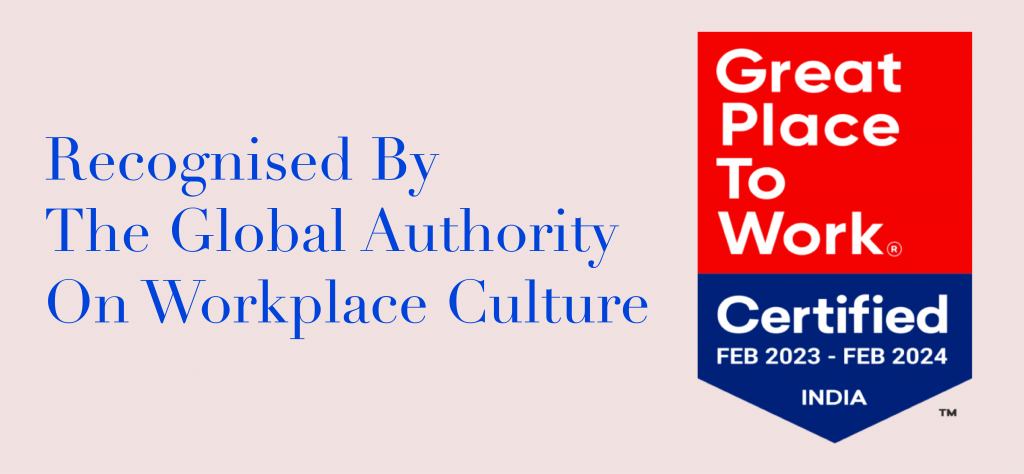 Great Place to Work®
We are Great Place to Work® certified! This means that more than 70% of our employees rated Rohan as a great workplace as part of a rigorous work culture assessment process. Great Place to Work® is the global authority on building, sustaining and recognizing High-Trust, High-Performance Culture at workplaces. Culture drives work at Rohan, because we understand that relationships are at the centre of a thriving workplace, which is better not just for the business but for the people and world at large!
For the greater good
Your work at Rohan changes lives: Find out how!
https://youtu.be/ZQh9bapxVbQ