Blog
10 Questions A Buyer Should Ask A Real Estate Developer In India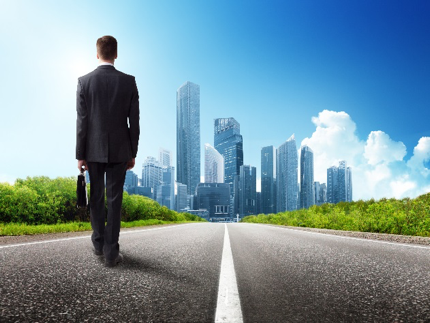 02 September 2016
---
Buying a property is one of the biggest moves one makes in their life. It requires financial planning, surveying properties and verifying credentials before doing the enormous paper work. Investing in an under construction property requires even more vigilance on the part of buyers given the growing tide of buyers' grievances against developers and builders. However, one can take steps of their own and ensure that they are making their investment worth the effort. We have listed some important questions a new home buyer must get answers to from a shortlisted builder or developer.
1.Property Title – Has the land been properly acquired? Does the developer have the legal rights? What will it be used for?
In many instances, developers may begin construction while the complete acquisition of the land has not been finalised. This could mean that 20% or 30% of the land is yet to be fully purchased and if you own a unit in this portion of the land it could be legally problematic. It is also important for the title of the land deeds to state the correct and legal names of the developers.
Many cities designate certain land parcels as commercial, residential, as a Coastal Regulation Zone (CRZ) or for purposes other than real estate development. Verifying that the land under development is properly designated is critical to avoid issues later on relating to FSI, violation of zoning laws or wrongful use of land.
2. Are all approvals in place?
Quite often, while securing approvals, developers have to portion off part of the land parcel to the government or municipal authorities as Open space reservation (OSR) which can be later developed as parks, recreation ground, for hospitals or other public amenities. However, if the developers later build parking space or additional units in this portion of the land it could lead to issues for the occupants and the society. It is important to check that some approvals are received before construction begins, like:
Building approval
Water environment and Pollution
Height clearance
NOC from authorities like airport authorities
3. Are the proposed design plans final? Have any future developments been planned?
Confirming that the plans developers show you are final is important. This includes unit plans, floor plans, building plans as well as full project plans which include clubhouse, swimming pool, gardens, children's play area, parking area, terrace utilisation for jogging track, sky lounges, etc. Sometimes, developers can alter these plans without giving prior notice to buyers – a new tower can be built in the space earmarked for a garden. Hence these need to be verified also during construction and before final possession.
4. Is there any difference between Built-Up Area, Super Built-Up Area, and Carpet Area?
Carpet Area is the area of the apartment that does not include the area of the walls i.e. the area of the apartment that a carpet can cover.
Built-Up Area is the area of the apartment that includes the area covered by the walls.
Super Built-Up Area includes the built-up areas such as the lobby, lifts, stairs etc. This term is therefore only applicable for multi-dwelling units, such as flat complexes.
Often these are mentioned interchangeably by developers, whereas these terms signify very different areas.
5. Financial concerns – What are the finance schemes and banks associated with the projects? What is the payment plan?
It is important to verify the financial schemes offered by the developers as well as the banks associated with them who will finance these. A healthy track record between the two is beneficial to buyers as well.
Also confirm whether the payment plan is a construction linked (CLP) one or possession linked one (PLP). With CLP you pay as construction of each floor is completed whereas with PLP you 20-25% while booking and the rest on possession.
6. Is it important to track construction start and end date?
Yes, it is important to firstly note these dates and track them as delays could mean an additional cost burden to the buyer as well. It is also important to check the start date as developers can omit mentioning this and subsequently keep delaying the project.
7. Is it necessary to register a property? What is the purpose of registration?
By registering the transaction of an immovable property, it becomes permanent public record. Title or interest can be acquired only if the deed is registered. Moreover, in Maharashtra, a property can be registered as soon as it is booked whereas in other states registration is done only once the project is completed.
8. Is there a distinction between handover of key and handover of project?
Yes there is. Handover of project happens when the project is completed and all expected services like electricity, water, piped gas, etc. are in place. However, one can't do much with handover of key if rest of the facilities are not available. Hence it is important to note when and what kind of handover will take place so that planning within the unit can be done.
9. Occupancy certificate (OC) V/s Completion Certificate (CC)
It is important to have the occupancy certificate before moving into a newly built home. Many times builders can be denied occupancy certificates by state authorities for deviating from approved building plans. Municipal and state authorities can ask property owners to leave such illegally occupied flats or impose heavy fines. Legal possession is valid only with OC
Builders and developers apply for Building Completion Certificate or CC on completion of the project and if there are no deviations from approved plans then the local authorities issue a BCC. Without this even obtaining OC is not possible.
10. Payment terms to developers?
A buyer should make sure his/ her payment terms to a developer. This is to ensure that he is not faced with unforeseen/ adverse circumstances for payment delays if at all. Moreover at the time of purchasing a property a buyer should also ensure in what scenarios can he be asked to let go the unit selected or complete cancellation of the investment.
The Government of India has passed the Real Estate (Regulation and Development) Act, 2016 or RERA Act to protect home buyers. It will take care of the various aspects that concern customers today. Some of these are listed in this write up for your reference.